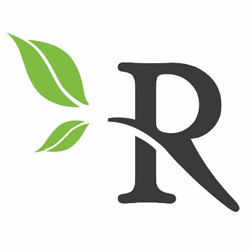 Riega Foods LLC
CUSTOMER SERVICE - SALES SUPPORT
Sorry, this job has expired.
Kansas City, MO
Helping support others and making sure all the details are taken care of is what you love to do. RIEGA® FOODS is fully committed to finding the right detail-oriented candidate to help our Sales Team continue our incredible growth.
We need someone that is a human checklist that always gets things done. We are growing and looking for someone with the determination to keep that growth on track and the system working smoothly.
ABOUT RIEGA® FOODS
RIEGA® FOODS is an entrepreneurial and family run organic dry goods importer and manufacturer in Kansas City, MO. The primary products are organic herbs, spices and spice blends to retail and industrial clients. The company is growing quickly and offers a great opportunity for professional growth.
RESPONSIBILITIES
Order entry and maintenance for all received PO's from retail and industrial customers.
Confirmation and order follow-up with customers
Maintain and update delivery of outbound orders across customers, including booking outbound freight
General administrative and clerical support to our sales team
Internal processing of industrial orders and ensuring customer needs are being met
Light marketing tasks, including monitoring for prospective new business and assisting with proposal responses and other requests for information
Preparing samples for customers and trade events and ensuring delivered as required
General sales support to our external sales staff and customers
Ability to work with multiple team members and customers at once
A sense of urgency and ability to organize and execute
Following documented processes and procedures; recommending improvements thereto
Preparing and modifying correspondence, reports, memos and emails
Applicant Requirements and Helpful Experience:
Minimum of 2 years experience in administrative, customer service or sales support role
Windows and Microsoft Office proficiency especially Excel, Word and PowerPoint
Organized and detail-oriented
Experience in prioritizing multiple tasks by order of importance
Ability to work as part of a team
Positive attitude
Benefits
Medical, Dental, Vision, 401K Match and Paid Holiday and Vacation.
Work hours
This is a full-time, hourly non-exempt position. A flex-time schedule is available Monday through Friday between the hours of 6:30 am and 4:30 pm. For the right candidate we will consider a less than 40 hour per week position, but would need a minimum of 30 hours per week.
gvwodwpkocnu
139982792