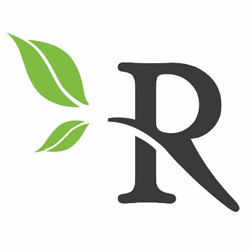 Riega Foods LLC
Production Planner
Sorry, this job has expired.
Kansas City, MO
RIEGA® FOODS is an entrepreneurial and family run organic dry goods importer and manufacturer in Kansas City, MO. The primary products are organic herbs, spices and spice blends to retail and industrial clients. The company is growing quickly and offers a great opportunity for professional growth.
Description:
We are seeking a highly organized, detail oriented and data driven individual to join our team as a Production Planner. This is a critical position that will focus on reviewing, updating, and improving internal production processes, ordering and production management. The position will report to the Director of Purchasing. As Riega Foods is an entrepreneurial focused company, the position offers a great deal of influence on the success of the business unit.
As a Production Planner you will work on several projects simultaneously and gain a great deal of knowledge and skills. A successful candidate will take responsibility for the job and grow within the organization quickly. The position is a gateway into further advancement, if desired, into almost any area within the company.
RESPONSIBILITIES:
Plan and manage production schedules for ingredient, blending and finished goods production in order to best utilize company's production capacity.
Plan and prioritize workflows and manage lead times to ensure maximum production performance.
Create production work orders, release to production, and update finished production in MRP system.
Coordinate with sales and purchasing develop and refine forecasts, then monitor forecast accuracy, and plan ongoing needs to ensure demand is met.
Responsible for creating and updating weekly production schedule.
Analyze production and lot size to determine most efficient quantity runs.
Work with Operations to develop, plan, and manage all ongoing aspects of the production schedule, then assist purchasing on securing inbound material needs.
Collaborate with sales, customer service, operations, purchasing, quality, and maintenance.
Evaluate existing processes in warehousing, production, and logistics to gain an understanding of the workflow of the business.
Improve, develop, and document all ongoing and new processes so they are repeatable and easily trainable to current and new employee's.
Assess additional opportunities for automation and information reporting and help implement on an as needed basis (i.e. Redzone, Tableau, and other applications)
Allocate raw material resources for industrial sales and blending.
Other tasks as needed and developed as understanding of company needs develop.
QUALIFICATIONS AND SKILLS
Bachelor's degree in from an accredited four year college or university.
Minimum 2 years experience in production planning.
Excellent organizational skills with an attention to detail, able to juggle multiple tasks and prioritize appropriately.
Experience working with MRP or ERP systems. Dear Systems a plus, but not required.
Clear communicator, in both verbal and written interactions.
A self-starter, quick to learn new skills, and able to proactively identify new opportunities.
Ability to work independently with minimal supervision.
Tech able with new platforms and standards such as Microsoft Office.
Intellectual Curiosity.
This is a full-time position with excellent benefits, such as health insurance, 401(k) plan and vacation time.
ufzcpqjlqvur
139982791